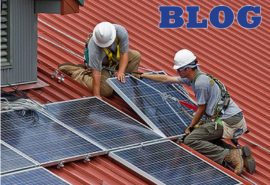 As Australian companies welcome the New Year, IBISWorld's business information analysts have revealed the top five industries expected to grow – and shrink – in 2017-18.
The top predicted performer for 2017-18 is the Wind and Other Electricity Generation industry with a bumper year of 35.3% growth anticipated. IBISWorld anticipates that Sports and Recreation Facilities Operation, Dairy Cattle Farming, Petroleum Exploration and Nature Reserves and Conservation Parks will round out the top five best performers.
At the top of the list of industries facing a less fortunate 12 months is the Motor Vehicle Manufacturing industry with revenue projected to decline by 43.1%. Other industries anticipated to face revenue declines include Intellectual Property Leasing, Outdoor Vegetable Growing, Sugar Manufacturing and Concreting Services.
FLY
| | | | |
| --- | --- | --- | --- |
| Industries to fly | Revenue 2016-17($ million) | Revenue 2017-18($ million) | Growth(%) |
| Wind and Other Electricity Generation | 1,770.0 | 2,394.8 | 35.3% |
| Sports and Recreation Facilities Operation | 1,453.6 | 1,588.2 | 9.3% |
| Dairy Cattle Farming | 3,982.5 | 4,301.3 | 8.0% |
| Petroleum Exploration | 1,399.1 | 1,499.3 | 7.2% |
| Nature Reserves and Conservation Parks | 1,554.2 | 1,650.9 | 6.2% |
Wind and Other Electricity Generation
The closure of ageing coal-fired power stations, supply constraints and rising gas prices in the eastern states have all wreaked havoc on electricity markets over the past two years. The electricity service price is projected to increase significantly this financial year – especially in South Australia and Victoria, the country's two largest producers of wind power.
"We're predicting massive growth of over 35% for this industry, with renewable energy operators in Victoria and South Australia likely to take advantage of rising prices to boost their revenue," states IBISWorld Senior Industry Analyst William McGregor.
Sports and Recreation Facilities Operation
Revenue for this industry is expected to grow by 9.3% in 2017-18, to reach $1.6 billion. IBISWorld anticipates this year's Gold Coast Commonwealth Games will play a huge part in boosting this sector with several new purpose-built facilities such as the Anna Meares Velodrome and Carrara Sports and Leisure Centre coming into play, alongside the redevelopment of a number of others, including the Optus Aquatic Centre and the Gold Coast Hockey Centre.
"We believe the availability of these stellar new facilities, together with ticket sales from these venues will be major contributors to industry growth. An expected rise in sports spectating and growing spend on recreational and cultural activities will also contribute to growth," said Mr McGregor.
Dairy Cattle Farming
According to IBISWorld, this should be the year the Dairy Cattle Farming industry bounces back.  Following a year of low prices and depressed milk production, conditions have begun to stabilise, while demand and returns for domestic dairy products is rising.
"With the Australian dollar projected to depreciate this year, we anticipate local dairy products will become more competitive in export markets, boosting returns to domestic milk processors, which will then flow through to dairy cattle farmers. We're also expecting an increase in the size of the national dairy cattle herd, which will drive up milk volumes, and contribute to an expected 8.0% increase in revenue in 2017-18," said Mr McGregor.
Petroleum Exploration
IBISWorld expects revenue in the Petroleum Exploration industry to increase by 7.2% in 2017-18, to reach $1.5 billion. This growth is expected on the back of three years of consecutive revenue declines, including a 53.0% drop in 2015-16, due to a decline in the global price of natural gas.
"As Australian households have had to compete with international consumers for gas supply, household gas prices have increased. This year, the electricity service price, a proxy for domestic natural gas prices, is tipped to surge by 15.4%, spurring renewed expenditure on petroleum exploration, which rose by 7.1% during the year to September 2017," said MrMcGregor.
"A number of major petroleum production players have announced new budgets for exploration, including ExxonMobil, which has major investment plans for Bass Strait. There's also a high likelihood growing pressure on the eastern seaboard energy market may prompt authorities to roll back regulation on coal seam gas extraction, which would lead to growth in petroleum exploration."
Nature Reserves and Conservation Parks
IBISWorld attributes rising revenue for this industry to growth in domestic and international tourism, which is increasing government funding for ecotourism activities. "In addition, the relative weakness of the Australian dollar has increased the cost of holidaying overseas for Australians and decreased the cost of visiting Australia for foreigners – both of which benefit local ecotourism. We anticipate growth in admission fees, sales, and government funding to boost industry revenue by 6.2% this year, to reach $1.7 billion," said Mr McGregor.