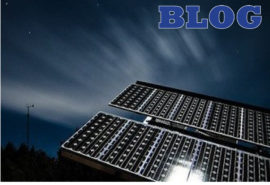 It's the great Australian dream, building a family home!  But with the rising costs of living, it is becoming increasingly difficult to keep the dream alive.  Investing in solar on your new house build can help maximise the potential power created, increase the value of your investment and help future proof your new home from the rising costs of electricity.  At EnergyOptions, our solar specialists can help you select and install a solar solution best suited to your new home.
When helping select the right solar solution for your newly built home, we look at several factors when considering what advice to give, including:
Great Communication and Planning
First and foremost, we will listen to your needs and budget when creating options for your new home.  Working with you, and your builder can help us provide your family with the best possible solar solution.
We can help you find out the government incentives available in your area, and how we can maximise them to best suit your needs.
Working out what way your land and building faces will help us determine where to install your solar panels to ensure maximum power production.  In the Southern Hemisphere, installing the panels so they face north will help maximise the amount of sun the panels get each day.  We will also look at factors such as if the panels will get any shade from nearby buildings or vegetation, and whether or not your home is located where you will need to install panels that are sturdier and more suited to a harsher climate, such as along a coastline.
In helping to find the best location for your solar panels, we also take into consideration your new homes roof line in order to get the best angle.  Any other items such as aerials, satellite dishes, air conditioning units, whirlybirds or chimneys are also taken into consideration.  Working together with your builder, we can also install the solar system wiring prior to sheeting being installed, to make solar installation easier.
EnergyOptions can help with your new home build's energy needs, contact us today to have one of our solar energy specialists help with your homes planning and design.