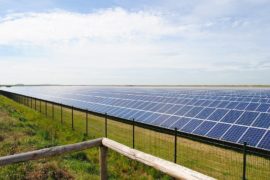 With the temperature rising, our energy consumption increases as we struggle to fight the Australian heat with air conditioning, fans, swimming pool maintenance. Not to mention the added strain on our fridges and freezers.  Solar can help by harnessing the Summer sun!
Here are 5 reasons to have solar installed this summer!
Government Rebates
The Australian Government has provided a Renewable Power Incentives program to assist everyday Australians install renewable energy and reap the rewards of having a cleaner energy source.  The Small-scale renewable Energy Scheme helps reduce the financial burden associated with installing small-scale solar, wind or hydro energy systems. With solar being so readily available in the market today, it is worth looking into. More information on the government programs and schemes can be found here.  [http://yourenergysavings.gov.au/rebates/renewable-power-incentives]
Reduce Electricity Bills
The cost of electricity is high for every home, and with the price on the rise, why not harness the amazing (and free!) power of the sun to help reduce these costs.  The installation costs of solar systems have dropped over the years, and the savings made on your electricity bills will easily cover the cost of a solar system over a period of time.
Reduced Carbon Footprint
Not only will you save money on electricity by having solar installed, you will be reducing your households carbon emissions, helping create a more sustainable future for generations to come.
Increase the value of your home
With home renovation shows increasing in popularity, people are investing more and more in home improvements to try and increase the value of their home.  The fact of the matter is, renovating can often have many hidden costs, and is not always to a potential buyers taste.   Why not use that money to invest in a worthwhile home improvement that will definitely help increase value?  With home buyers looking for more sustainable and eco-friendly options, solar is a great way to improve the value of your home.
Increase the Stability of your local power grid
In summer, the burden on electricity companies increases, and the chance of blackouts and brownouts are high.  Installation of a solar power system connected to the grid can help stabilise the grid by providing excess power it creates back to the grid.